Instagram is one of the largest social media platforms in terms of sheer numbers. It offers various features such as Stories, Reels, Posts, and Live Videos that allow users to share and view dynamic content and get entertained along the way. It is extremely interactive, as you get to share content within the application with your friends through messages and stories.
When it comes to stories, they are a great feature that lets users update their daily life on Instagram for their followers to view. However, there are times when you wish to view a person's Instagram story anonymously. You could have many reasons for doing so, but we have all been there. This article will teach you how to view Instagram stories anonymously.
Best Ways To View Instagram Stories Anonymously
Instagram does not have a built-in feature to view an Instagram story anonymously. However, it can be done by various methods. They include:
1. Using a second account
If the Instagram story poster's profile is public, you can view the story from a second account that does not link to you. You can use this account for other purposes as well such as saving posts (as messages between your primary and secondary accounts), and much more. In any case, make sure that your true identity remains hidden while creating this account.
To create a second account, simply sign up and choose a username. We recommend creating a random fan page or something that does not give Instagram a chance to flag it such as using offensive words or impersonating someone else. Once the account is created, login to it and open the story poster's profile to view their story. As your identity stays hidden with this profile, you can view Instagram stories anonymously.
2. Using Airplane Mode
As we know, Airplane Mode switches off all active internet connections. However, Instagram preloads all stories when you use the app on Wi-Fi. Therefore, if you load up the stories and turn on Airplane Mode, you can click on the stories and view them anonymously. Though you will be using your own account for this, Instagram cannot show it to the story poster as there is no active internet connection from your end to send that data.
It is worth noting that you can only load up the first story of the user (as long as it has loaded up) with this method as loading multiple stories from the same account requires an active internet connection. You will also sacrifice your anonymity once you go online again.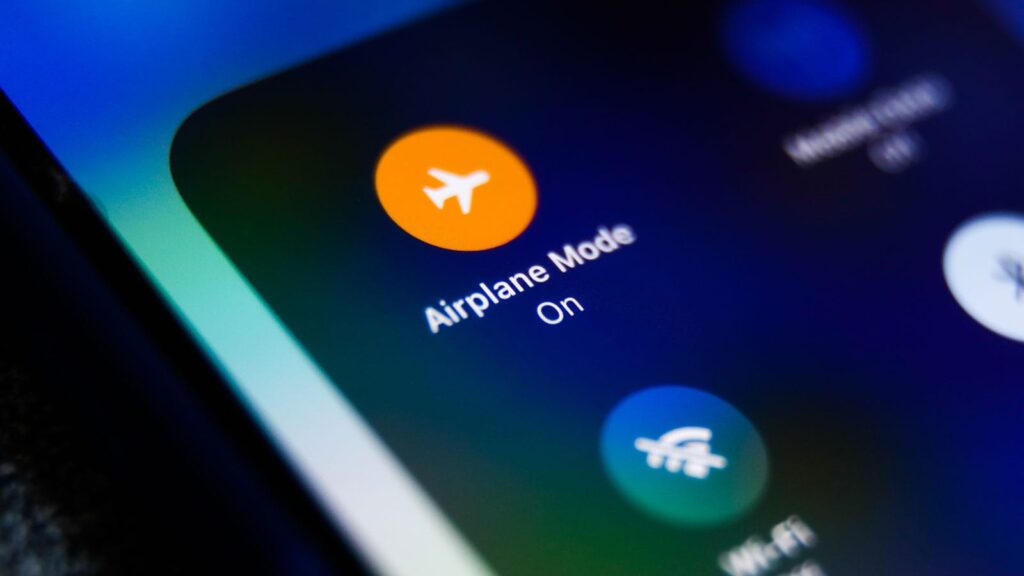 3. Using Swipe View
Instagram has a feature that lets you slightly view a story by swiping to the next one without opening it completely. As long as you only swipe a little and do not open the story completely, Instagram does not recognize it as a view hence maintaining your anonymity.
Though this method does not allow you to fully view the story, you can view enough content to get a gist of what is on the story. If that works for you, this is the easiest way to view Instagram stories anonymously as it just requires you to open the story of the user right before the targeted user and slightly swiping.
4. Using Anonymous Insta Story Viewer Apps
There are various apps and websites that allow you to view Instagram stories anonymously. Some of these include Stories IG, StorySaver.net, Insta Stories Viewer, etc. Regardless of which application or website you use, make sure to check for its credibility as some of them might ask you to log in.
You can use this method only to view stories of accounts that are set to public if you do not wish to log in. You just have to post the targeted user's profile's link and these apps will load up all of their stories without sending it as a view from your account to them.
Frequently Asked Questions (FAQs)
Q1. Can I view Instagram stories anonymously officially?
Ans. There is no official method of viewing Instagram stories anonymously. This is done to create a safe space for all users that is interactive and legitimate.
Q2. Can I view Instagram stories without an account?
Ans. Yes. You can view Instagram stories anonymously by using Insta Story Viewer apps and websites. These apps ask for the targeted user's profile and load up all their currently active stories for you to view and download. However, only public profiles work with this method.
Q3. Can I anonymously view Instagram stories of a private account?
Ans. There is no way of completely viewing Instagram stories of a private account without revealing yourself. You can try using a second account and try following them with it or use the swipe to slightly view story method to get a glance of what is up in the story.
Conclusion
Instagram stories are one of the best ways of interacting with your followers and people close to you. You can post about everything that is going on in your life on a daily basis. In terms of viewing, there are many occasions where you might want to view someone's story anonymously. We discussed exactly how to do that in the article above.