If you're reading this article, chances are, you too might have faced the "Spectrum App Not Working" error. This error can be quite frustrating and this article will help you in solving it out.
Spectrum TV app is a widely used application that makes it easy for you to access different cable channels and watch live TV, on-demand movies, and TV shows. It is made available on various devices, such as Android and iOS smartphones, Smart TVs, etc. 
The app has made a name for itself, and while it is great, like any other app out there, it does have problems and bugs from time to time that might affect it while you use it. Not to worry, however, the problems can be easily resolved and fixed.
Some of the most common problems that users of the Spectrum app may encounter include not being able to view most of the channels offered, not being able to view local channels because they are unavailable, the app freezing, or not even being able to stream anything.
In this article, reasons why these problems occur and how to resolve them will be discussed. Keep reading to find out more.
Reasons For Spectrum App Not Working?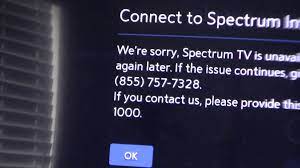 Before we go about listing solutions to how you can fix the Spectrum app when it is not working, we need to know the reasons why it stopped working on your device or smart TV. Some of the reasons why the Spectrum app might not be working may include the following:
Internet Connection
If you're experiencing problems with the spectrum app, sometimes it might be your internet connection at fault. If the connection speed is low and inefficient, you will definitely have problems using the app as it requires a high and stable network speed to properly function.
If the problem isn't your Internet Service Provider, then it could just be an issue of the distance between your device and your router and if the WiFi signals you get are strong or weak. This can affect the strength and efficiency of your connection.
Service Down
Spectrum service in your area might be down due to maintenance or some other issues, and this will definitely lead to the app not working on any of your devices.
Incompatible Device
Another potential reason why the Spectrum app is not working on our device might be that the app just isn't compatible with your device. Below are some of the requirements your device has to meet to be compatible with the Spectrum app.
Apple devices – iOS 12 and above.
Android device/TV – version 5.0 and above.
Kindle Fire or Fire HDX – 2nd gen. or later.
Roku – 3rd gen. or newer.
The Xbox One or the Series X/S.
Samsung Smart TV, released in 2012 or later.
Apple TV 4K or Apple TV 4th Gen.
Outdated or old app versions.
Using an old version of the app might be another reason why the spectrum app isn't working well. That is why updating the Spectrum app to the latest version whenever an update rolls out is important because whatever problems or bugs the former version may have had usually get fixed in the newer version.
Unsupported Region
To make use of the spectrum app streaming service, you need to take into consideration your location. If you have access in one region and you move to another region, you may not have access to some channels and content or the service entirely.
Corrupted Software
Constant usage of the spectrum app can sometimes lead to it having errors like RGE-1001. Sometimes different errors can be generated due to having a version of the app that isn't the latest updated one or your device running low on storage.
Settings
If you're faced with a situation where some channels aren't working, it may be that someone tampered with the settings of the app. For example, if the parental controls were turned on, it would limit the channels available to ones suitable just for kids and not adults.
How To Fix Spectrum App Not Working?
Now that you know the possible reasons why your Spectrum might not be working, it is time to talk about how to solve the problems and avoid other problems in the future.
Check the Status of the Spectrum Service in Your Area.
Whenever you have the Spectrum TV app not working, one of the first things to do is to check if the problem is on your end or if it's probably just an issue in your region. Sometimes service might be down in various areas because of one thing or the other, like maintenance, so you need to be sure that this isn't the case. You can go to the Spectrum Support Centre to find out more.
Make Use of VPN
If the reason why the Spectrum app isn't working properly is because of your location, then you can make use of a VPN whenever you use the app.This will help you mask your current location and use the service as if you were in a supported region, so if you travel, you're covered. There are many free VPNs out there that could do the job, but the paid VPNs offer more security and are more trustworthy.
Power-Cycle Your Device
If the issue is a corrupt launch configuration, you may not know it unless you try this method first. Power-cycling your device gets rid of cached configurations on the device. To do this is easy, just follow the four easy steps below:
Firstly, disconnect your router, streaming device or Smart TV, and cable box (if applicable) from the power source.
Now, for each of the devices, long press the power button for a duration of at least 15 seconds.
When that is done, you can now plug in all the devices and turn them on.
As all the devices boot up, confirm that your streaming device is connected to the internet, then go ahead and make use of the Spectrum app.
Update the Spectrum App.
If you checked and the app on your device is out of date or hasn't been updated to the latest version, then you have to update the app. Depending on your device, you either have to go to the Google Playstore, the Apple App Store, or the Microsoft Store for Xbox. On other devices, the process might be different, like the Roku or the PlayStation.
Reinstall the Spectrum App
If updating the app doesn't work and you're still having problems with the app not working on your device, then you can uninstall the app. When you do that, reboot your device or smart TV and then reinstall it. This should fix the problems you are experiencing.
FAQs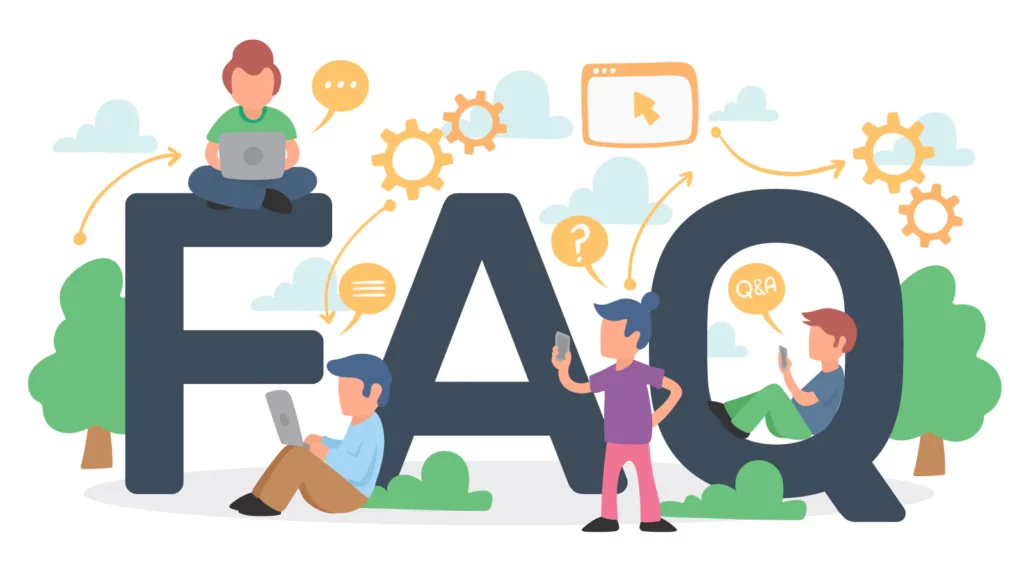 Q1. Why is the Spectrum app not working?
There are many possible reasons why the Spectrum app might not be working. This can range from things that you can't fix on your own, like a service outage in your region, to things you can workaround, like poor WiFi signal or an outdated app that needs to be updated.
Q2. Why is the Spectrum app not working on my smart TV?
Your spectrum app not working on your Roku smart TV or other smart TV might be because the app may not be available in your region or maybe there's an issue with your internet connection and it is not strong enough or fast enough. Also, if your smart TV is not compatible with the Spectrum app, you may encounter difficulties in using it.
Q3. Why does my Spectrum app keep freezing?
If the Spectrum app won't open or keeps freezing, it might be an issue of the app needing to be updated or your internet connection, wireless or wired, isn't strong enough. Other times, it might have some cached files that are corrupted and can be cleared by power-cycling the device or smart TV.
Q4. How do I fix the Spectrum app on my Samsung Smart TV?
The process of fixing the Spectrum app if it is not working properly on your Samsung Smart TV depends on the problem you encounter. The various reasons why you may have issues while using the Spectrum app and what to do to resolve these issues are discussed in this article. Read through it and you'll find a solution that works for you.