Are you getting an s.mzstatic.com iTunes error on your computer or smartphone? This guide will help you resolve the issue. Keep reading to find out.
iTunes is all-in-one software from Apple that functions as a media library, device management, and media player for users. Users can purchase and download digital media, and access it through multiple devices using the iTunes application. Sometimes while accessing iTunes, you might see an error message on the screen saying Unable to verify the identity of the server s.mzstatic.com.
Let's see what is s.mzstatic.com error and what you can do to fix it.
Why Are You Getting s.mzstatic.com Error?
This error may occur while you are trying to update your iTunes app, back up your data, or restore your iPhone or iPad. The app needs to be connected to servers in order to perform the tasks. As the error message indicates, it happens when the iTunes app can't recognize the server's identity.
How to Fix s.mzstatic.com Error?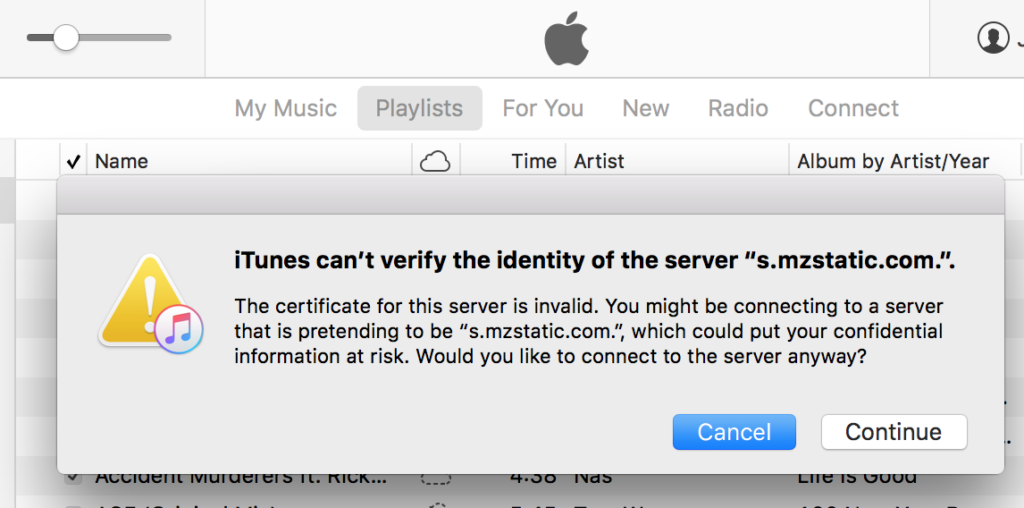 This error can occur on any Apple or Windows device running the iTunes application. Here are some quick ways to fix it:
1. Restart Your Device
Let's begin with the easiest solution first. Give your device a quick reboot. It will reset the cache memory and app settings. With a restart, the background processes will also be killed which might be preventing iTunes from working smoothly.
2. Fix the Date & Time
Internet devices need to be in the same time zone as the servers they are trying to connect. If yours has an incorrect time or zone, it may result in an s.mzstatic.com error.
You can easily change the date and time on your iPhone through Settings ➡ General ➡ Date & Time. Turn on the automatic time and date update by tapping on the toggle bar next to Set Automatically.
Mac users can modify the date and time settings through Apple ➡ System Preferences ➡ Date & Time. All you need to do is select the location of your current time zone.
To change the date & time on your windows device, take the following steps:
From the Windows start menu, go to Settings.
From the left pane, click on Time & language.
Click on Date & time and turn on Set time automatically.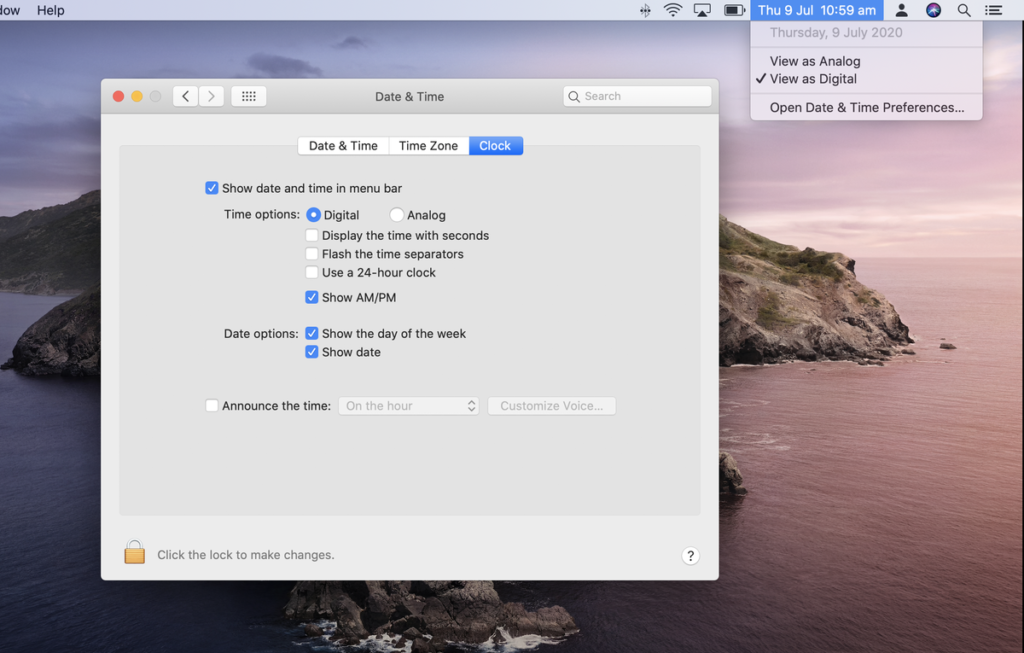 3. Clear iTune Cache Memory
If you are still able to connect to iTunes servers, try to clear the cache. Simply click on the Advanced tab on iTunes and select Reset the iTunes Cache. Restart your device after that.
4. Update/Reinstall iTunes
Next, check if there is an update for iTunes. Many times, due to a bad update or incorrect download, the app might malfunction. Apple releases regular updates to fix any technical issues from their side so always make sure you have the latest version of the software.
Windows users can uninstall iTunes through Settings ➡ Apps ➡ Installed apps. Simply scroll down to find iTunes and click on the 3 dots in front of it. Select Uninstall from the drop-down menu. You can download the latest version of iTunes from the Windows store or directly from the Apple website. If you want to have automatic updates, download Apple Software Updater.
5. Get IST CA2 Certificate
Some users have claimed to solve the issue by downloading the CA2 certificate. Here is what you need to do:
Go to the Apple PKI page and look for IST CA 2 – G1.

Click on it to start the download.

Restart your computer and launch iTunes.
6. Modify Certificate Trust Settings
While we are on certificates, why not check the trust settings? An expired trust certificate may interrupt a program from accessing the servers, thus causing an s.mzstatic.com error. Take the following steps:
Launch the Keychain Access program and pick a keychain.

Double-click on the certificate and the arrow in front of Trust.

Select new trust settings to abolish the old trust policies.

Restart your Mac.
7. Use Malware Remover
If none of the above-mentioned methods worked for you, give your system a quick malware scan. You can download a malware removal tool such as Bitdefender or ADW cleaner and scan your entire computer. The program will detect and remove malware and other harmful files that might be blocking iTunes from connecting to servers.
8. Apple Support
Still getting s.mzstatic.com iTunes error? It's time to contact Apple support. Give them a call or walk to your nearest Apple care and get your device checked for possible issues. Make sure you take a backup of your data before you submit your device to Apple care.