Not sure whether to delete the hundreds of temporary files from your smartphone or computer? This tech guide will clear some dust regarding temporary files and their use. 
Clip Tray Temporary Files: What You Should Know
A clip tray works as an additional memory on your device that stores the information from the web pages you visit or applications you use. This information contains images, clip art, website URL, app data, etc.
Temporary files enhance the user experience by reducing the app opening and website loading time. Whenever you click on a website or application, it instantly retrieves data from temp files and loads swiftly. However, with time, temporary files may occupy substantial space in your device, resulting in a slow system.
In this article, I will explain how to counter this issue. We will talk about clip tray temp files and discuss how frequently, if at all; you ought to delete them. Let's get going.
What Do Temporary Clip Tray Store?
You can store small items on the clip tray, which functions as memory or storage. It cannot be opened or directly accessed because it is not an App. However, you can retrieve things saved thereby long-pressing a text field's space, then selecting the paste option. On some phones, you must save 1 thing to the clip tray, and if you save another item towards the clip tray, the first one will be overwritten.
Where Are They Stored?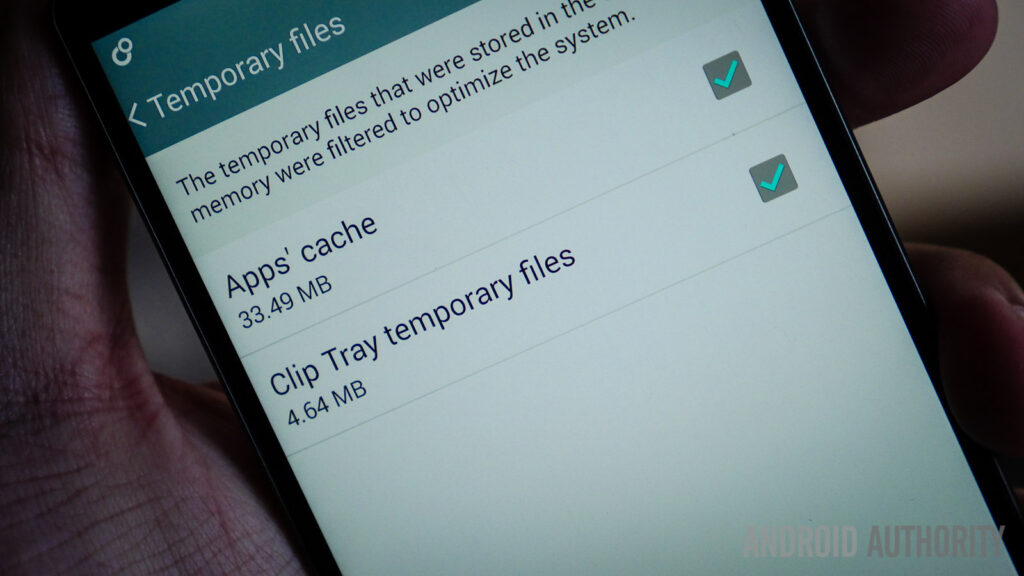 A temporary file's location differs according to the program and operating system. There always has been some sort of temporary directory with Microsoft Windows. Newer Windows versions store their temp directory inside the AppData folder, whereas prior versions of Windows were using the C: WindowsTemp directory.
In Android: The majority of your temporary files can be found on the internal "data" partition and are called "cache". Many additional  files are produced by applications with access to "storage" or "SD" partitions and are kept there. Additionally, the system uses the "tmp" and "cache" partitions to hold temporary files. It's difficult to be more exact because a lot relies on the OEM, the OEM's OEM, and the version of Android.
In Windows: A particular software's temporary files may also be found in a sub-folder within the parent directory of that software. The temporary files produced by the operating system are typically kept in the " %system%WindowsTemp" folder, whereas those produced by the user when executing any software are kept on his profile page at "%userprofiles%AppDataLocal". Rarely, the file system of the C (System) disc may create a temporary file or file's folder.
Why & Should You Delete Temporary Files?
There may be some documents that you require for daily use. However, the majority of the remaining temporary files won't be useful. In most cases, a larger  folder won't cause your PC to run slower. However, if you don't restart the system, cache files from your browser and other programs that are no longer in use might build up and slow down your computer.
Removing these temp folders from our computers is safe. After the document or program using the temporary file is closed, this file that the program created is erased. These can all be safely erased if all programs have been closed and they are still present. Temporary files are designed to hold data temporarily and are not dependent on the data they contain. However, removing this file while its actions could result in programming issues.
How To Remove Temporary Files?
For Android:
Certain programs keep temporary files. By deleting these files, you can make your device's space available. Settings for the app are unaffected.
1. Visit Files by Google on your Android phone in the step
2. Tap Clean in the bottom left.
3. Tap Confirm & free up on the "Trash Files" card.
4. Click on Junk files.
5. Choose the temporary app files or log files you want to delete.
6. Tap Clear on the confirmation pop-up.
For Windows:
Programs and applications can store temporary data on your computer, which can eat up a significant amount of space. Clearing those files is a smart technique to add more disc capacity if you are low on drive space.
1. Press the Windows plus R keys at the same time on your keyboard.
2. Type %tmp% in the Open area, then hit ENTER. Open the temporary folder.
3. To pick every item, simultaneously press CTRL and A.
4. Whenever the User Account Management is with another, click the DELETE key and click Yes to confirm.
Temp Files: Should You keep Them Or Erase?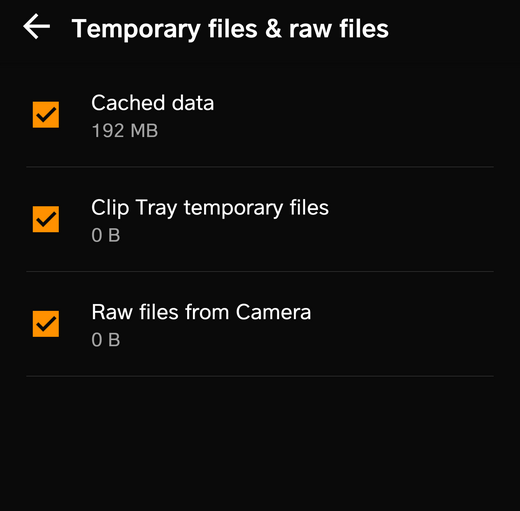 Temp files are not useless files because they might include data that improves program performance. A surplus of these types of files can eat up important storage space. Temp files aren't routinely erased by default. If your storage space is getting low You should think about clearing these files if you edit a program's settings, for instance, as these adjustments might be preserved in a temporary file.
You can erase these  files partially or entirely. To make way for new files and data, they can be removed. They have been generated automatically, so neither operating systems nor programs do so. You will lose the personalized settings if you delete the temp file, whereas in case you will need to reset your settings. But generally speaking, unchecking transitory files is a bad idea.
Bear in mind that if the corresponding software is still running, you might not be able to erase the temporary files. It might be necessary to close the software first if you want to erase the temporary files associated with it.