Hulu is down on your smart TV? Follow along as I am going to address this issue in this article.
Hulu is a well-known subscription-based streaming service with over 48 million users in the United States. This platform was introduced in October 2007 and is jointly owned by Walt Disney and NBCUniversal. It provides an extensive collection of movies and TV shows from various sources, such as Disney Television Studios, Searchlight Pictures, ABC, 20th Century Studios, Freeform, and FX Networks, along with original programming created by Hulu.
While Hulu TV offers an easy-to-use interface and reliable streaming services, it's not 100% immune to technical glitches. The Internet is usually filled with Hulu users complaining about the service outage more often.
This article will explore some of the primary reasons behind these issues and provide do-it-yourself troubleshooting methods to help you resolve the problem. Let's dive in.
Why Is Hulu Not Working?
Before jumping to solutions, let's look at some common reasons why the service may not work.
1. Internet Connectivity Issues
Internet connectivity issues are a common reason why Hulu may not be responding. Issues with your internet connection can adversely affect the streaming service, causing Hulu to fail to load or play content correctly. A weak or unstable internet connection can also impact the streaming quality and consistency, ultimately resulting in a subpar viewing experience.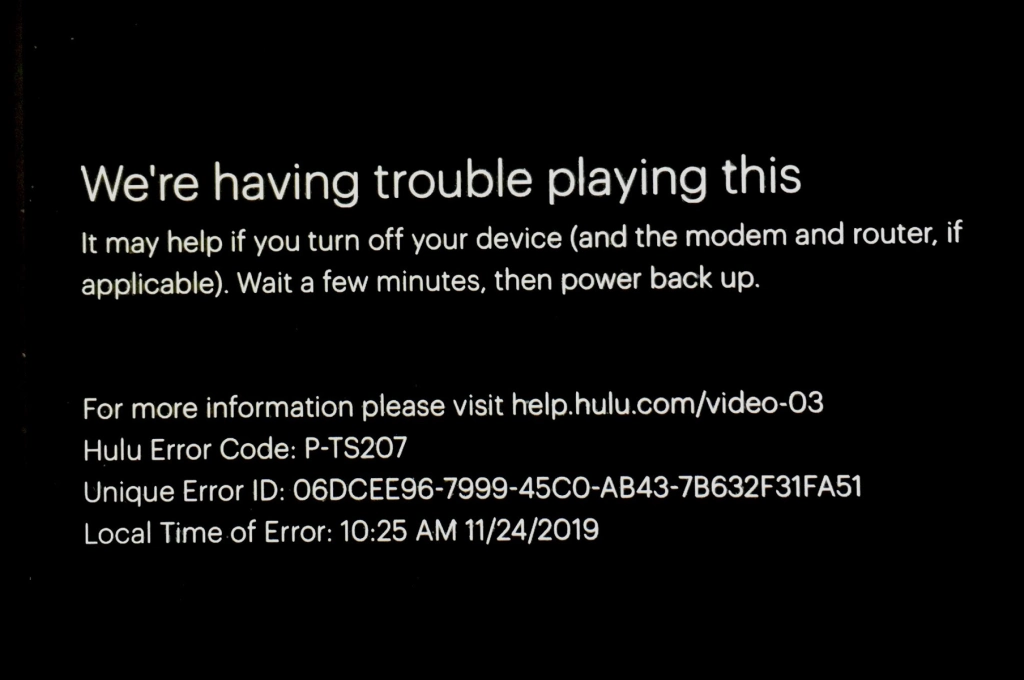 2. Technical Issues
Like any online platform, Hulu may experience technical difficulties that can cause the platform to go down. Technical issues can include server problems, software bugs in the app, or network outages. If the problem is at Hulu's end; in that case, you will need to wait for the platform's technical team to address and fix the issue.
3. Third-Party Services
Hulu relies on third-party services, such as content delivery networks (CDNs) or domain name systems (DNS), to provide streaming on demand. Sometimes these services cause issues with the platform's functionality. In the event of any problems with these third-party services, Hulu won't be able to deliver the content.
4. App-Related Issue
Outdated app versions, corrupt app data, and device compatibility are other factors that can hinder the functionality of Hulu. There are instances where the software on your smart TV or smartphone may not be compatible or updated to support the Hulu app. Similarly, corrupt app data can also disrupt your streaming experience.
How to Fix the "Hulu Is Down" Issue?
Take the following steps to fix the issue with Hulu:
1. Check Your Internet Connection
A stable internet connection is necessary to enjoy Hulu's uninterrupted streaming services. Here is what you can do:
Ensure your device is connected to a reliable Wi-Fi network with proper signals.
Run a Google Internet speed test to ensure you have a decent speed to stream the media.
Try to move the router closer to your TV and restart your streaming device.
Unplug your router and plug it back in after 30-40 seconds to rectify any connectivity issues.
If nothing works, try to reset your network settings on your streaming device and connect to the internet again.

2. Verify the Hulu Outage Status
The next important step in troubleshooting a Hulu outage is to check Hulu's official status page. This page will provide updates on any known outages or issues Hulu addresses. If there is an outage, the status page will provide information about the affected services and estimated times for resolution.
Also, check Hulu's social media pages, as they often post updates in case of any service blackout on their end. You can also check the status by simply typing Is Hulu down on Google search.
3. Clear App Cache and Cookies
Apps accumulate a lot of data on your devices to enhance your user experience, but if the data becomes too cluttered, it can cause issues with the app's functionality.
To prevent this situation with Hulu, you should clear your device's app data and browser cookies. Here is how you can do it:
Open the Settings app on your device.
Locate and select the Apps/ Application Manager option.
Scroll down and find the Hulu app, then tap on it.
Select Storage and tap on the Clear Cache button.
After clearing the cache, restart the Hulu app and see if the issue has been resolved. If the problem persists, uninstall and reinstall the Hulu app to ensure that all app data is cleared from your device.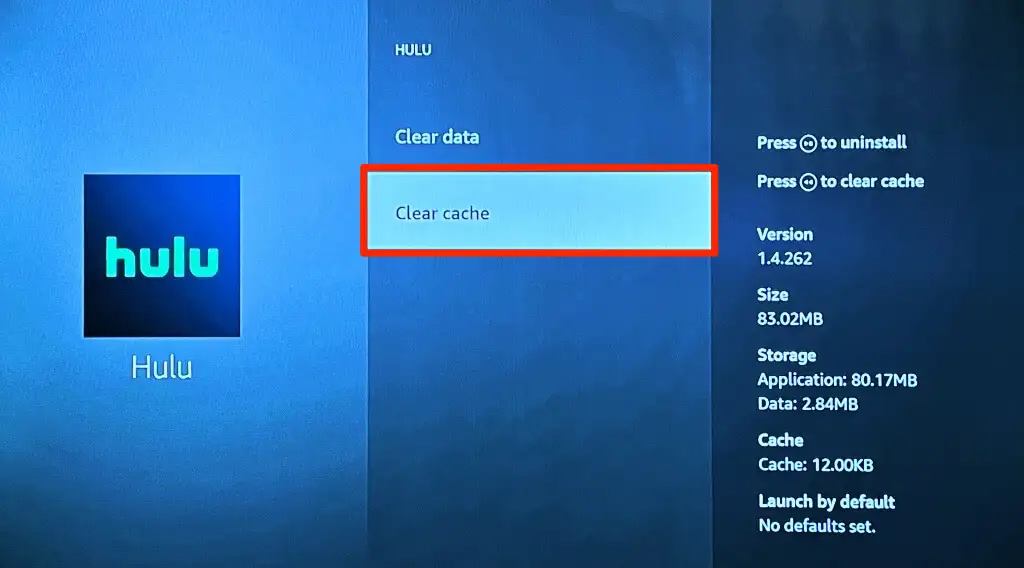 4. Update Your Software
To make sure you have the latest OS installed on your streaming device, you must update it regularly. It will also ensure that your device remains compatible with the latest Hulu app.
Take the following steps:
Navigate to the home screen, locate the Settings or Menu icon, and select it.
Find the Software/System Update option and click on it.
Select the Check for Updates option and wait for the device to search for available updates.
If an update is available, follow the on-screen instructions to download and install it.
After the update is finished, restart your device, launch Hulu, and check whether the issue has been resolved.
5. Update Hulu App
It's also essential to ensure that your device is running the latest version of the Hulu app. Many users have also complained about Hulu on apple tv not working. A quick app update can fix this issue. Take the following steps:
Open the app store on your device and type Hulu in the search bar.
After locating the app on the list, tap on it.
If an update is available, you will see an Update button next to the Hulu app.
Tap on the Update button to download and install the latest version of the app.
Once the update is complete, launch the Hulu app and ensure that it's functioning correctly.
Check out this video tutorial to fix the issues with Hulu:
6. Talk to Hulu Customer Care
If the issue persists after trying the above solutions, it's time to contact Hulu customer care. The support team can provide additional troubleshooting steps and investigate any issues with your account or subscription.
It's important to have all the necessary information available when making the call, as the support representative may require this information to provide specific troubleshooting instructions based on your device model
Final Word
A Hulu outage can be frustrating, especially when it happens while we are enjoying a movie or our favorite TV show. It's essential to recognize that there are various possible causes for the platform to experience problems.
In the event of a Hulu outage, the initial course of action should be to visit the company's status page and confirm that the issue is not originating from the platform itself. If this is not the case, the recommended steps in the article should be followed in sequence.